At Stocks & Bondy we are stocking up your artisan bone broths, salt free stocks, vegan stocks and hearty soups at our culinary compound. You can find us at "The Market" of the Dallas Farmers Market. Our goal is to replace the 3 B's: bouillons, boxed broths and bases filled with salt and preservatives with the freshest product from local partners.
In addition to our daily stock options, we have an array of hand-selected wines, pulled meats, seasonal meals, family dinners, and cooking classes for adults and junior chefs. All items at our store can be grab & go or enjoyed at one of the many communal tables at the Market. Please check us out on social media or sign up for our monthly newsletters all found in the contact section of this site.
Visit Us
920 S Harwood St Suite #198, Dallas, Texas 75201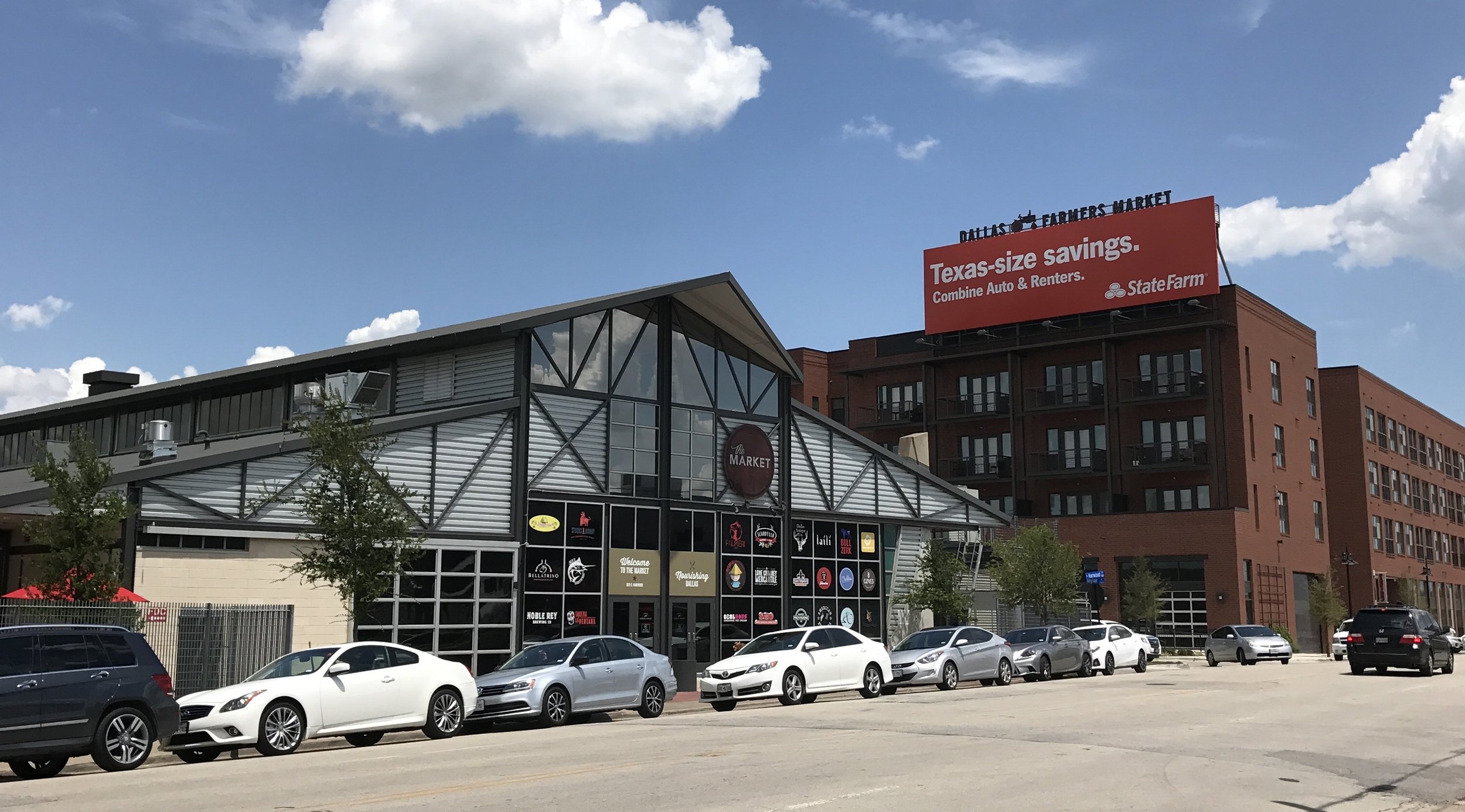 Parking is available on the left or right hand side of "The Market". Our store is located on the south west corner off of S Harwood south of Marilla St.
Hours of Operation: Monday Through Sunday 10am - 6pm
Hot Soups served Wednesday Through Sunday 11am - 3pm
Brought to you by Chef Joanne Bondy, is a wealth of stock and broth options rich in antioxidants such as vitamin E, beta carotene and vitamin C. To ensure the healthiest and tastiest product we only use pasture-raised and free-range sources. The benefits go far beyond satisfying hunger; our artisan broths and soups can aid the common cold, lower LDL chloesterol levels and speed the recovery time of surgeries. Also known as "The Remedy" for holiday hangovers!
We are proud of our local Texas farmers and vendors and would like to share more about them and our team with you.
Our Vendors
Burgundy Pasture Beef
Grandview, Texas based Burgundy Pasture supplies Stocks & Bondy the bones used to make our beef stocks and broths. The Taggart Family raises 100% grass-fed cattle naturally on lush pastures right here in North Texas. Their core philosophy - real food, real flavor, real wholesomeness is something that rings true for us as well and we cannot wait to have you try for yourself! You will find these great flavors infused with savory tea blends and the base for our Texas beef chili.
Windy Meadows Family Farm
Windy Meadows Family Farm, located about an hour northeast of Dallas in Hunt County, provides Stocks & Bondy with organic, free range chicken for our chicken stocks and broths. The Hale Family raises and processes pastured chicken all on-site and we could not be more pleased with their partnership. For our health-conscious customer, you can refer to the following website which highlights nutritional content on "Eating Wild", we urge everyone to take a look.
Barking Cat Farm
Barking Cat Farm, a beautiful 20 acre West Tawakoni farm, owned and operated by Laurie Bostic & Kim Martin provides Stocks & Bondy a combination of specialty cut flowers, vegetables & herbs. Selecting a local partner to receive the freshest flavors was important for us and Barking Cat Farm delivers only the finest. Their passion for organic growing and soil biology can be discussed over a school or group tour at their farm or directly on their contact page.
Cultured Cup
The Cultured Cup is a local partner with over 20 years of business in the Dallas area. Known for their incredible array of teas and coffees, we are infused with joy to have their product part of our provisions. Some of the chef's pairings you will find, include a beef broth infused with Texas chia chili tea and chicken broth infused with oolong black tea. Our soothing broths are perfect to drink during your stroll through the Farmer's Market or taken home to poach a meat, poultry or seafood dish.
About Us
Owner and Stock Picker
Chef Joanne Bondy
Before opening Stocks & Bondy, Chef Joanne Bondy worked as the Executive Chef at The Old Hickory Steakhouse at the Gaylord Texan Hotel in Grapevine. In the early 2000s, Chef Bondy's culinary adventure "Ciudad D.F." earned a spot on Esquire's list of 20 Best New Restaurants in America. Besides having recipes published in numerous cookbooks, she has appeared on the Food Network, the CBS Early Show and several PBS documentaries. Chef Bondy is also the only female chef from Texas to received the coveted cooking accolade at the James Beard House in New York City...three times.